BIG LAKE, MO - MISSOURI'S BEST KEPT SECRET!
Big Lake is a 640-acre oxbow lake in the Missouri River bottom, just West of Mound City in Holt County, Mo. and an alternative to the man-made, overcrowded lakes South of Kansas City!
The summer is heating up and people have been flocking to lakes throughout Missouri to enjoy life on the water. Some of those lakes, however, are so crowded that it is difficult to boat, swim and ski. If you're tired of the crowds and congestion of the lakes South of Kansas City, maybe you should investigate Big Lake in rural Northwest Missouri, suggested Alyssa Barnes with Barnes Realty.
" 'Where's Big Lake,' you ask?" Barnes said.
Big Lake is a 640-acre oxbow lake in the Missouri River bottom, just west of Mound City in Holt County. This lake was formed when the Missouri River changed course and was here when the state was surveyed in 1848. It is often mentioned in old newspapers of the area from the late 1800s.
"It's about three and a half miles long and offers some of the best boating, skiing and fishing you'll find in the state," Barnes said. "It is smooth enough for barefoot skiing. Unlike the large impounded, man-made lakes in Missouri, you own property right up to the shoreline on a level, generally shaded lot without all the restrictions and covenants." She added, "The Village of Big Lake consists of approximately 500 property owners and is large enough that the water is never crowded and small enough that everyone seems to know everyone and considers each other family."
Rick Barnes, Owner and founder of Barnes Realty, said. "I've been coming to this lake since the mid 1950s and I am a full-time resident, so I can tell you there is no better place to raise kids around the water."
Barnes Realty is offering vacant lots, cabins and homes both for lease and for purchase at Big Lake. They are near Big Lake State Park with a public campground, swimming pool and free concrete boat ramp. Dining options also are available at the Prop In, a waterfront bar & grill. Big Lake is only eight miles from Mound City. Mo. and Craig, Mo.
"I guarantee there is something for everyone and at affordable prices," Barnes said. "So check out Big Lake on our website at barnesrealty.com for more information or contact us anytime to schedule a showing. You'll be amazed at what we have to offer and how close we are to home."
Big Lake is about an hour and 45 minutes North of Kansas City, just West of Interstate 29. Exit Interstate 29 on U.S. 59 and go West to the community.
Barnes Realty was founded more than 30 years ago by Rick Barnes, who was joined by his son, Jamie Barnes, in 1995. The main office is in Mound City, Mo., with branch offices in Platte City, Mo. and Hiawatha, Ks. we specialize in rural and recreational property throughout the Midwest!- Some Quotes from KC Star Publication
Meet Your Full-Time Big Lake Agents!
Alyssa Barnes, Salesperson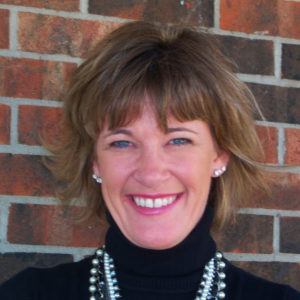 Ryonee McCann, Salesperson